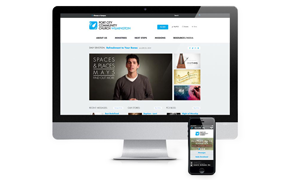 Port City Builds New Site to Drive Ministry Goals
Port City Community Church (PC3) is a multi-site church in Wilmington, NC that was founded in 1999. PC3's mission is to reach people and help them walk with God. As they were growing, PC3 decided to take a pause to plan out a focused web strategy with Monk.
Their Goals
Create a more effective new visitor experience through accessibility and content. View New Visitor Page
Improve the multisite functionality.
Build a highly effective web strategy, while staying in line with a budget.
Equip other churches through sharing resources. View Resources Page
Respond to their congregation's growing trend toward mobile use. View Mobile Site

Click to Enlarge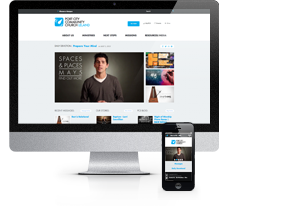 The Situation
After growing tramendously in the early 2000's, PC3 was faced with an overwhelming need to represent its mulitple campuses online. When their project with Monk Development begin in late 2012, their sites existed on mulitple domain names and burdened their visitors with the task of finding information barried several pages deep.

Additionaly, PC3's vision to be a church that equipped and supported other churches was proving to be a greater challenge than expected without a single catalog of their resources or messages. They were a church that had the means to help, but did not have the tools needed to do so. Monk Dev sought to change that through stategically developing their ministry online.
The Stats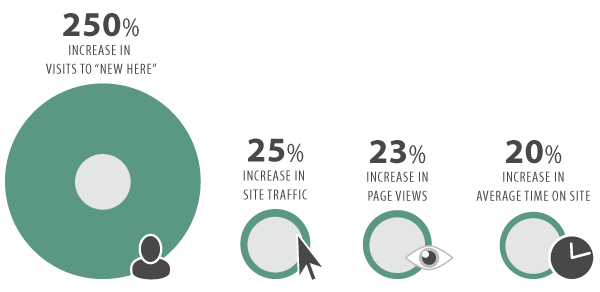 The Solution
PC3 began their Mission Alignmnet Process with reworking their content. As is usual of churches with rapid growth, content had been added slowly over the years to keep up and did not have a cohesive vision. With the help of our M.A.P. Inspection, they were able to reduce thier content and bring a uniformity that both helped free up their leaders from backend updating and made their site more accessable to visitors.
As we moved into the Web Development phase of their project, PC3 used what they had learned from their strategy session in order to build a website tailored to their needs. A church of their size would usually go for a fully custom site, but PC3 decided to put their assets where they were needed most. They chose several pre-designed Monk Dev layouts and created custom templates for their resources and ministry pages. PC3 funded their vision, supported their ministries and managed to do so within their budget. View Site Now
The Services